Our hearty, homey Pork Taco Rice Casserole was developed to share with you as part of a compensated partnership with the National Pork Board Porksgiving program as a member of One2One Network. This yummy recipe and opinions are 100% mine … you know it's gonna be good, so come on in!
'Tis the season of giving. Not just of treasure (money). But of time and talent, too. It is a season of generosity and good cheer. And if you are like me, one way I can spread a little more cheer this time of year is by gifts of food. Cookies for the neighbors. Chocolate dipped cookie sticks for the kiddos. Fudge and yummy treats to exchange with my co-workers. And even a home cooked meal for a special guy. Not just any meal. This …
Pork Taco Rice Casserole
To inspire people across the country to take the time to give and say thanks, the National Pork Board will celebrate "Porksgiving" – a time for giving back (with pork) to those who give back–through the end of the year. A home cooked meal is a great way to say thank you to someone in your life – and there's no better home-cooked meal than one made with pork. This really resonated with me since our family loves to do random acts of kindness in our community for the Christmas season. (You can read about our RAKs from previous years here and here.)
For our Porkgiving meal, I immediately thought of one of Chris' coworkers, Dave. Chris is a custom stainless steel welder and he has been working with some of his coworkers for over 15 years. Dave is one of his fellow shop workers – an older single guy who rarely cooks for himself.  Dave loves to participate in charity motorcycle rides in our community to benefit local children's charities and he is just such a genuinely nice guy. So, sometimes, when I make a big pan of lasagna or a big pot of soup, Chris will package up the leftovers for Dave.
But for this meal, I was so excited to make a big tray of this yummy casserole just for Dave … no leftovers this time!
In keeping with my mission here at Shaken Together, this simple recipe only has a handful of ingredients!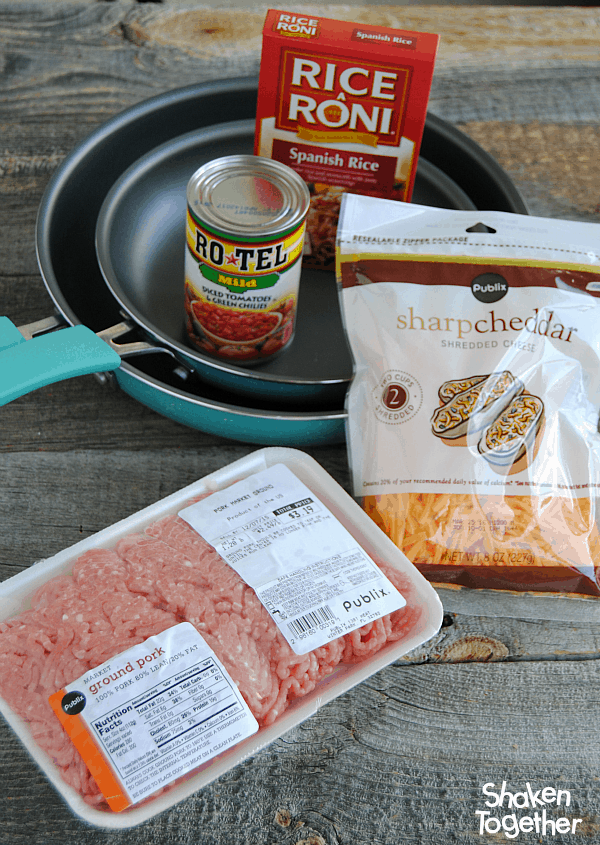 It easily splits between two smaller dishes (perfect for freezing or giving) or bakes up in a 9×13 pan, so make whatever fits your family.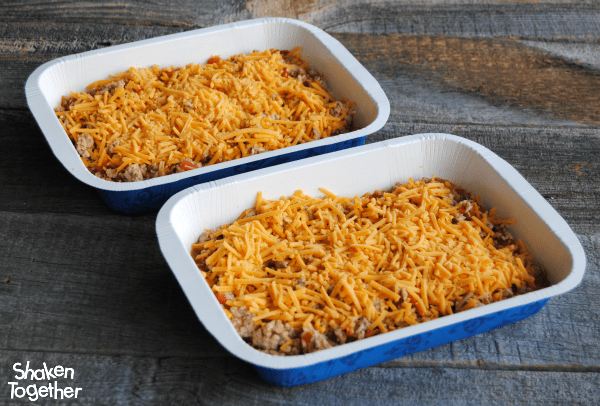 Pork Taco Rice Casserole is the perfect dish for gift giving! Not only is it packed with flavor, but ground pork is also lean, juicy and less expensive than ground beef (at least in our grocery store). You can follow fellow Porksgiving participants and fans as they share a delicious meal on Facebook, find delicious recipes on Twitter and Pinterest, step by step videos on Youtube and tasty eye candy on Instagram!
Now, let's get cooking!
Pork Taco Rice Casserole
Ingredients
1

pound

of 80% lean ground pork

One tablespoon of taco seasoning

One teaspoon of garlic powder

One box Spanish rice mix

plus 2 tablespoons butter to prepare

2

cups

of water

One 10 oz. can tomatoes & chiles

undrained

2

cups

sharp cheddar cheese
Instructions
Preheat oven to 375 degrees F.

In a medium skillet, begin browning ground pork.

Add taco seasoning and garlic powder to the pork and stir to combine.

In another large skillet, toast the rice in the butter until it is browned and fragrant.

Add water and, instead of the can of diced tomatoes called for on the box, add the can of tomatoes & chiles to the rice mix.

Allow the rice to come to a boil, then cover and reduce the heat to simmer.

When the pork is cooked through (160 degrees F), stir into rice and continue to simmer until rice is tender - about 15 minutes.

Divide rice mixture between two 1 1/2 quart casserole dishes or one 9x13 baking dish.

Cover the casserole(s) with shredded cheese.

Bake for 15-18 minutes or until cheese is browned and the casserole is bubbly.

Serve with guacamole, sour cream, jalapenos, black olives, etc. and corn bread.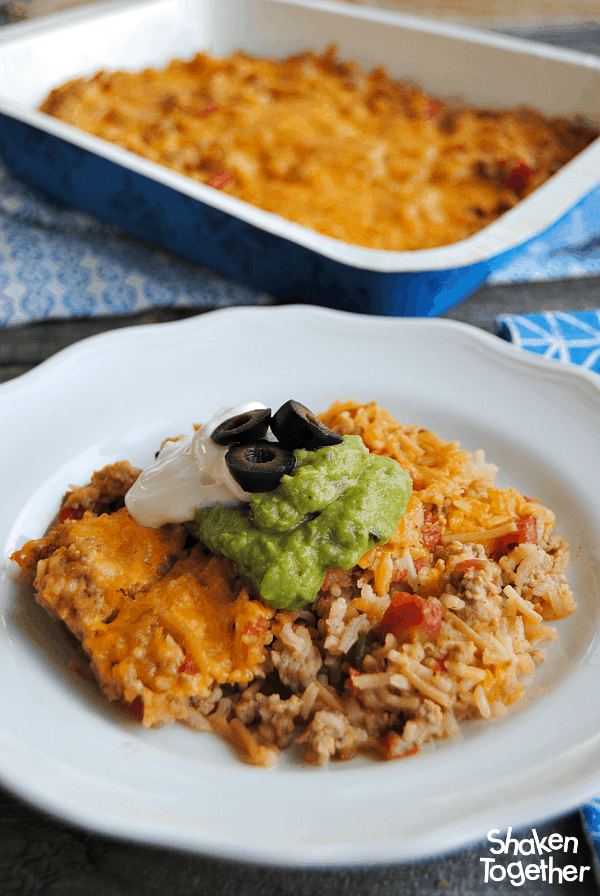 Chris was happy to report back that Dave LOVED our little gift of this Pork Taco Rice Casserole and a home cooked meal! He felt appreciated and so special! We are just so thankful for his friendship and giving heart towards our community!
 Since we're talking pork, here are a few of my favorite pork dishes that are perfect for dinner or Porksgiving!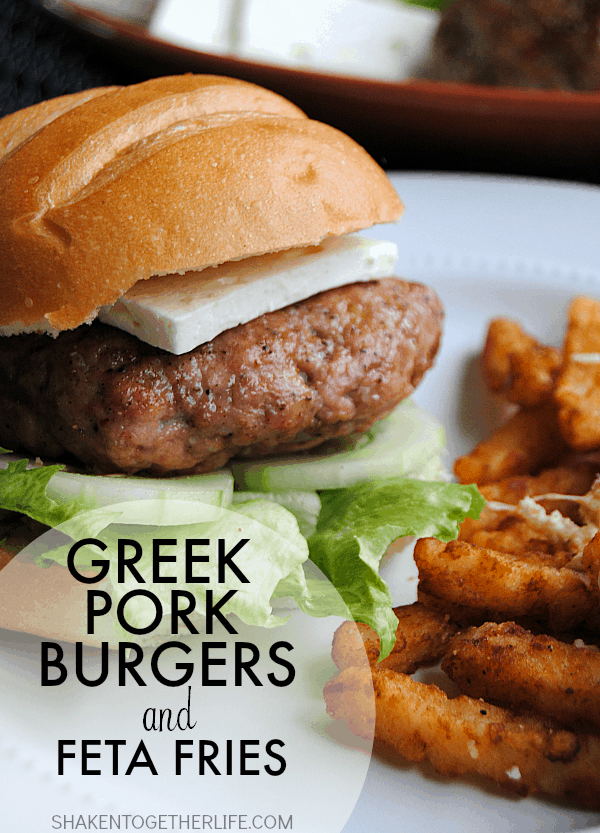 Greek Pork Burgers & Feta Fries
Bratwurst Dippers & Easy Cheese Sauce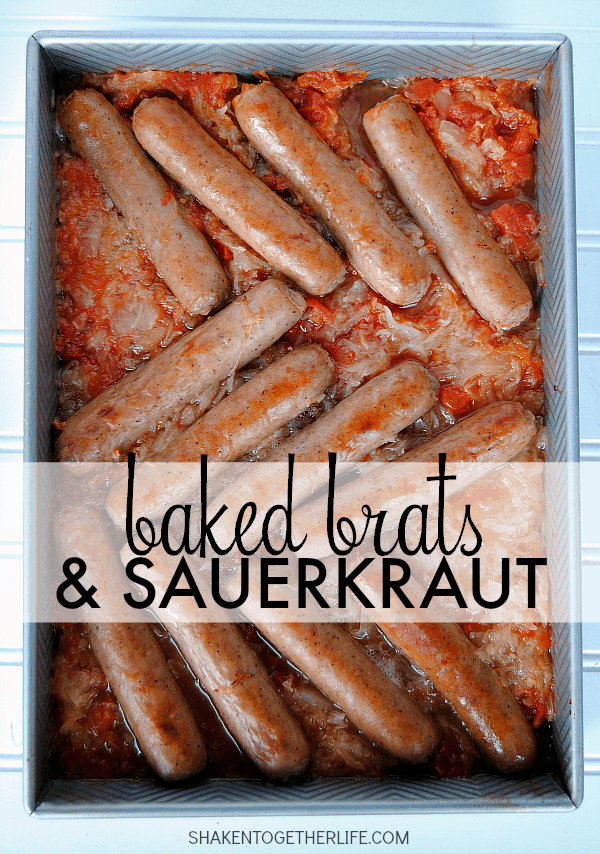 Tangy Slow Cooker Pulled Pork Sandwiches
Our Pork Taco Rice Casserole may be shared here: