This post brought to you by Fresh From Florida. All opinions are 100% mine.
I know I've mentioned it before, but our family is lucky enough to reside in the great Sunshine State!  And while the humidity and my hair don't get along, I really cannot complain about gorgeous Fall weather, the smell of orange blossoms in bloom, beautiful beaches at every turn and unbelievable Florida seafood!  With the holidays around the corner and lots of pot lucks and parties on our calendar, I'll take every opportunity to prepare a light, healthy meal for our family.  So this weekend, I headed to my local grocery store to pick up some Fresh from Florida grouper fillets for a delicious dinner:
Key Lime Butter Grilled Grouper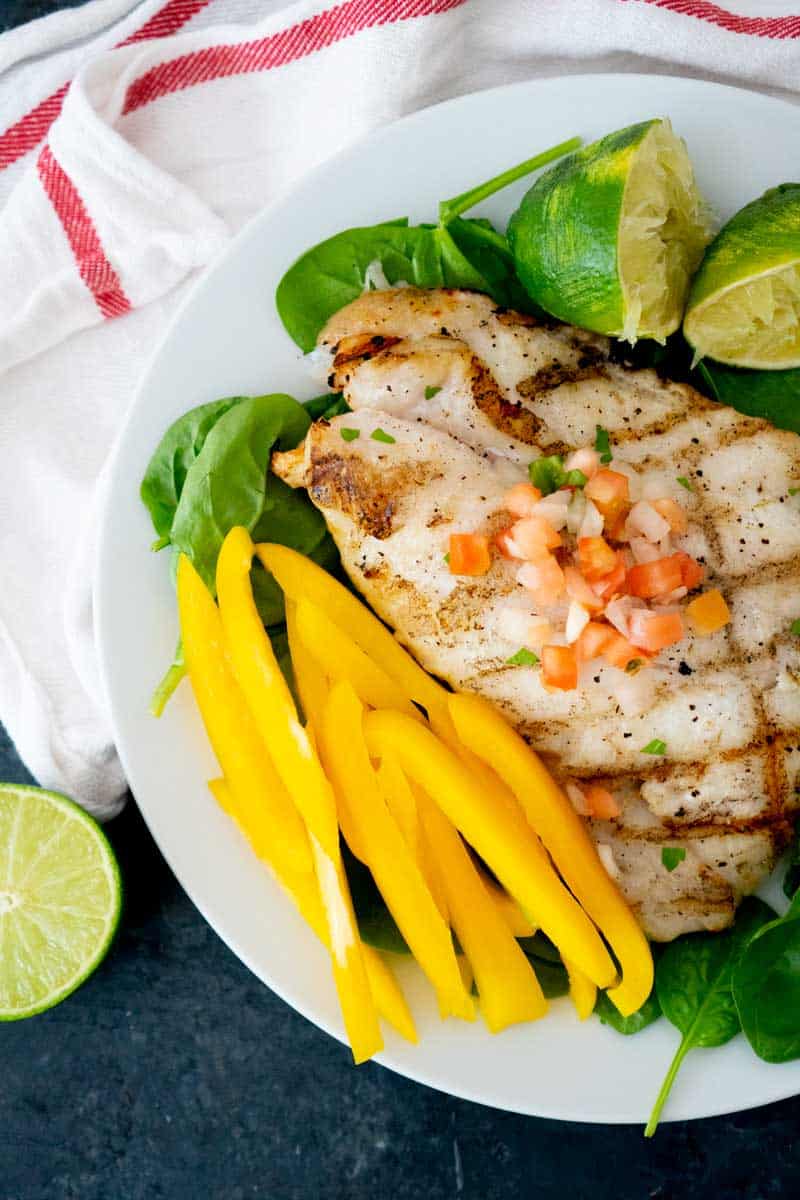 Florida Grouper is available year round and caught right off of our coastlines … it doesn't get any fresher than that!  Our fishmonger gave me lots of great tips and assured me that grouper was easy to prepare.  (And mentioned that it pairs well with white wine – nice!)  Since the grouper fillets are not as delicate as some other types of fish, it will stand up to grilling, frying, steaming and baking.  And don't worry, you don't have to lug that grill out in the snow – my Key lime butter grilled grouper is cooked on a stove top grill pan!
Key Lime Butter Grilled Grouper ~ Fresh from Florida
Ingredients
1 1/2

pounds

of red grouper fillets

2

tablespoons

softened unsalted butter

2-3

Key limes

Zest of one Key lime

Sea salt & freshly ground black pepper to taste
Instructions
Heat a grill pan on medium to medium high heat.

Stir the zest and juice of one key lime into the softened butter.

Brush Key lime butter on each red grouper fillet and season with salt & pepper to taste.

Place fillets on the grill pan. Grill time will depend on the thickness of your fillets, so watch for the red to dissipate from the fillet and the fish to become opaque and flaky.

Carefully flip the fillets and continue to monitor doneness.

Once the fillets are cooked through, place on serving dish and brush with any remaining butter.

Serve with additional Key lime wedges and a fresh avocado & tomato salad for a deliciously light dinner, Fresh from Florida!
Recipe Notes
* Red grouper can be found in your local grocery store or seafood market. * A regular lime will work just fine if you cannot find Key limes. Recipe for Key Lime Butter Grilled Grouper found at shakentogetherlife.com
Just look at those grill marks!  I was able to get a nice crispy sear thanks to that Key lime butter and my grill pan, but the inside of the grouper was perfectly cooked and light and flaky.  One last squeeze of lime and a sprinkle of sea salt and our Fresh from Florida dinner was served!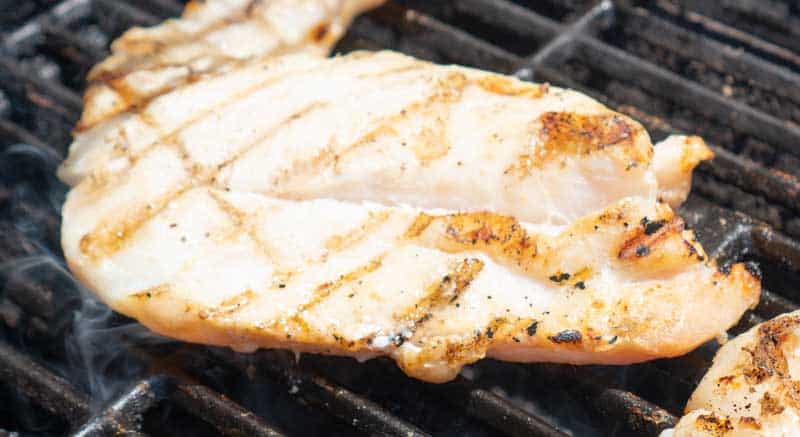 The easy avocado and tomato salad was the perfect side for our grouper.  Just cut up three Roma tomatoes (I like Roma because they aren't quite so juicy and full of seeds) and one ripe avocado in a bowl.  Squeeze on the juice of 2 or 3 Key limes, drizzle on a little olive oil and add a dash of salt & pepper to taste.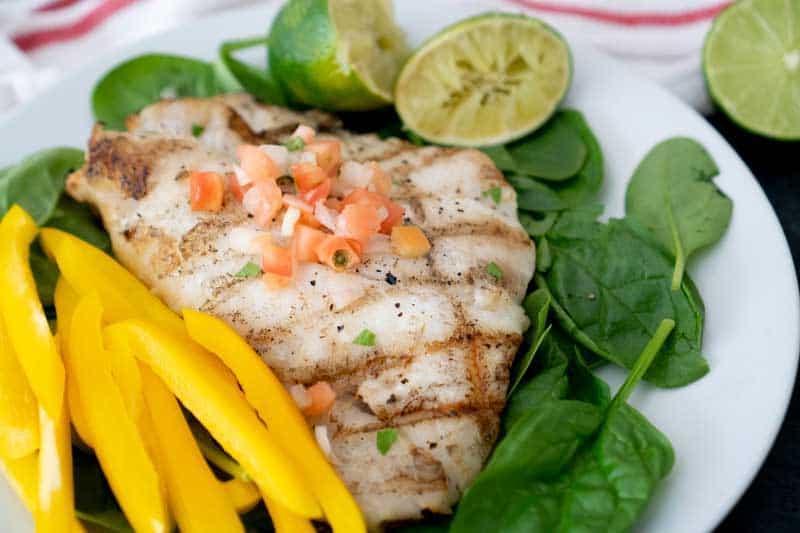 Don't miss any Fresh from Florida updates, recipes or seasonal  … connect with Fresh from Florida on Facebook and @FreshFromFL on Twitter!
So, tell me … what is your favorite way to cook grouper?
This post may be shared at these awesome parties: